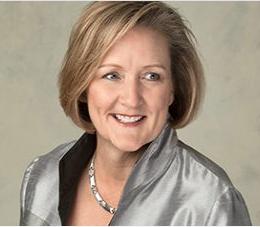 Senior Vice President –Booz Allen Hamilton
Angela Wallace is a leader in the Booz Allen's engineering and science business, where she applies more than 25 years of professional experience in leadership, management, and systems engineering, as well as satellite and ground communications system architecture development. 
Angela has extensive experience in technology development and communications systems assessments. She leads 700 employees including engineers, scientists, cyber experts, analysts,  technical acquisition, and wargame specialists—who address challenges for a breadth of defense clients including Defense Advanced Research Projects Agency (DARPA), Defense Threat Reduction Agency, and Defense Information Systems Agency. She is based in Arlington, Virginia.
Prior to joining Booz Allen, Angela provided technical support for DARPA's Advanced Space Technology Program. She was the primary technical interface with contractors for the development of Hughes' extremely high frequency phased-array antenna, which provides a basis for next-generation military communications satellite systems. 
She also worked on EMS' multi-beam antenna, Space Computer's miniature parallel processor, and General Dynamics' high-speed optical data bus. Angela's work supported NASA's Advanced Communications Technology Satellite high-data-rate terminal, and DARPA's insertion into MILSATCOM products of Advanced Communications Technology (IMPACT) programs. Additionally, Angela assisted with integration, planning, and testing for Pegasus and Taurus launch vehicles for communications technologies.
Angela holds a bachelor's in electrical engineering from the University of South Alabama and a master's in electrical engineering from Virginia Polytechnic Institute and State University.