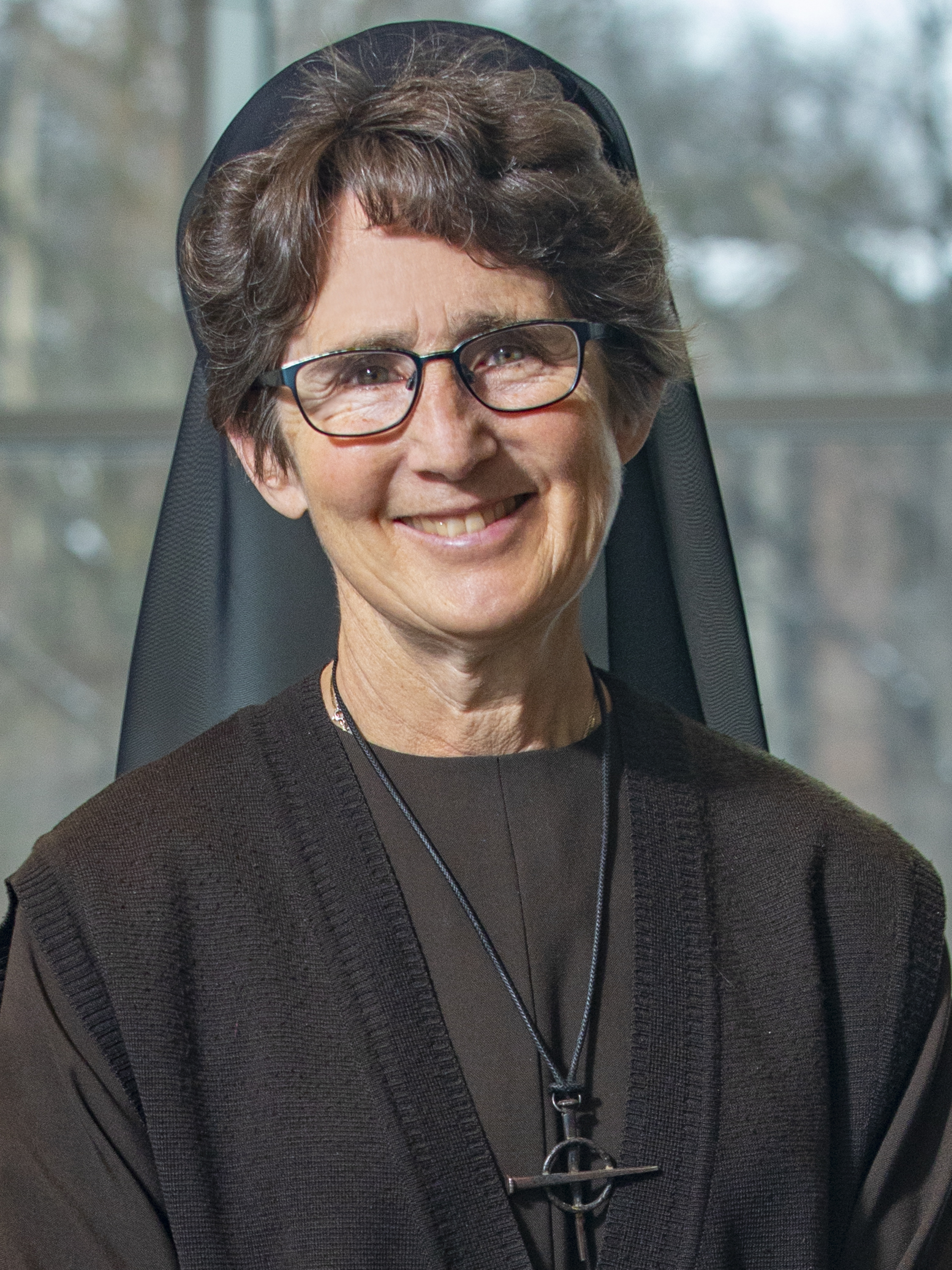 Sister Damien Marie Savino, Ph.D. 2006
Sister Damien Marie Savino earned her Bachelor of Science in Biogeography from McGill University in Montreal, where a course on soils fascinated her with the beauty and complexity of soil and led her to pursue a Master of Science in Soil Science at the University of Connecticut. Her desire to integrate her love of the faith with her love of science led her to The Catholic University of America for a master's degree in Theology. Her religious community, the Franciscan Sisters of the Eucharist, encouraged her to continue studying science and continue at Catholic U., so she proposed an interdisciplinary project in environmental engineering and theology that led to her completing her Ph.D. in Civil Engineering here in 2006.
Her early career was as a scientist for several companies in Connecticut and Oregon, but her doctoral studies led her to an academic career, first at Grand Valley State University in Allendale, MI, then at the University of St. Thomas in Houston, TX, where she became the chair of the Environmental Science and Studies Department, and held joint appointments in Environmental Science and Theology/Catholic Studies.
In 2016 she became the founding Dean of Science and Sustainability at Aquinas College in Grand Rapids, MI. In that role, she oversees the college's science departments and sustainability initiatives, including the Biology, Chemistry, Physics, Geography, and Environmental Studies Departments and the Center for Sustainability. She has overseen renovation of the college's science building, Albertus Hall, and supervised the creation of new majors and academic programs in Biochemistry and Molecular Biology, Health Sciences, Environmental Studies, and Geospatial Technologies.
She serves on the Board of Directors of the Franciscan Action Network, West Catholic High School in Grand Rapids, and Pierce Cedar Creek Institute in Hastings, MI, and is a board member of the development committee of the Franciscan Life Process Center in Lowell, MI and a STEAM Advisory Board Member at Catholic Central High School in Grand Rapids. She is a member of the Society of Catholic Scientists, the Fellowship of Catholic Scholars, the Academy of Catholic Theology, the Center for Theology and the Natural Sciences, the Association for Environmental Science and Studies, the Association for the Advancement of Sustainability in Higher Education, and the U.S. Green Building Council.
In recognition of her passion for understanding and protecting God's creation and her leadership in connecting the academic disciplines of science and environmental studies with theology and Catholic Teaching, the School of Engineering is proud to present Sister Damien Marie Savino of the Franciscan Sisters of the Eucharist with the 2022 Engineering Distinguished Alumni Award.