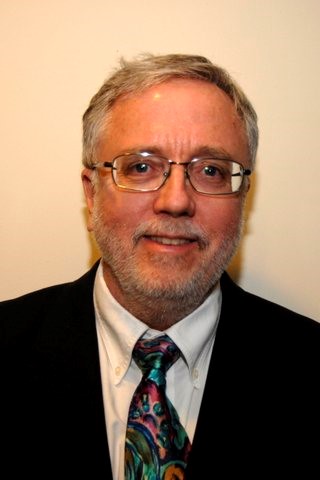 Affiliation and Title: Associate Professor of Economics, The Catholic University of America, Washington, D.C.
Title of Presentation: Wind Energy, the Price of Carbon Allowances, and CO2 Emissions: Evidence from Ireland
ABSTRACT:
Increased reliance on renewable energy is an important component in the European Union's action plan for reducing carbon emissions. Another key instrument is the European Union's Emission Trading System (EU ETS) which caps the overall level of emissions and then permits trade among the emitters.  Advocates of this approach see it as a key driver of incentivising the production of electricity from clean sources as well as discouraging emissions from carbon intensive sources.
While the shift from fossil fuels to renewable energy is widely accepted by those who recognize the challenge posed by human induced climate change, the EU ETS is not without controversy.  Some claim simply that it is immoral to buy and sell rights to pollute. Others allege that the EU ETS is ineffective because the market for allowances is vulnerable to speculation.
Using data from Ireland, this paper examines the effects of wind energy and the EU ETS on carbon emissions from electricity generation. The analysis employs a time-series econometric model of CO2 emissions for each half-hour over the period 1, January 2015, through 31, December 2016.
The model is evaluated using data for each half hour over the period 1, January 2017, through 31, December 2017.  Results indicate that increases in the carbon allowance price have a nontrivial negative effect on carbon emissions, depending on the share of electricity load accounted for by wind energy. Findings also indicate that higher wind energy penetration levels have a large negative effect on emissions.
BIOGRAPHY:
Kevin F. Forbes is an Associate Professor of Economics at The Catholic University of America in Washington, D.C. He is a recipient of the Senior Fellow Award by the United States Association for Energy Economics (USAEE) and has also participated in the USAEE Distinguished Lecturer Series.
Dr. Forbes' recent research has largely focused on climate change. One strand of this research addresses the issue of causality between the atmospheric concentration of CO2 and hourly weather outcomes including temperature, precipitation, and wind speeds. Another strand focuses on the operational challenges posed by the integration of wind and solar energies into the power grid. The general findings of this nascent research are that current forecasting methods have not resolved the challenges of solar and wind intermittency but that significant improvements in short-run forecast accuracy are possible.