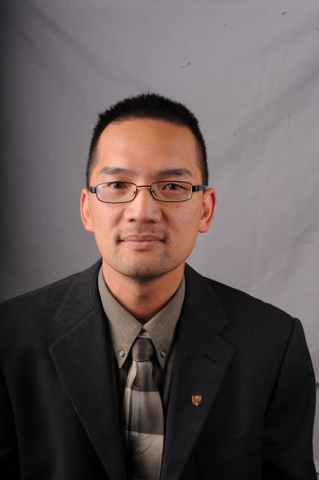 Department
Biomedical Engineering
School
School of Engineering
Expertise
Cardiopulmonary Biomechanics
Home Care Technologies
Telerehabilitation
Bio
Dr. Tran's research and academic interests pertain to the areas of telehealth/telemedicine and applications of health information technologies, biomedical instrumentation, biomedical imaging, and cardio-pulmonary biomechanics. He is the director of the HomeCare and Telerehabilitation Technology Center, whose focus is to develop innovative solutions for health care service delivery at a distance to people with disabilities and those living with chronic illnesses. Dr. Tran has received national recognition for his research and teaching.
Representative Publications
B.Q. Tran and E.A. Hoffman, "Computational model of the effects of breathing on cardiac function." Book chapter in: Frontiers in Modeling and Control of Breathing: Integration at Molecular, Cellular, and Systems Levels; Eds C.S. Poon and H. Kazemi, 2001.
J. K. Tajik, D. Chon, C. Won, B.Q. Tran, and E.A. Hoffman, "Sub-second multislice x-ray CT imaging of regional pulmonary ventilation." Academic Radiology, Vol 9 (2), pp. 130-146, 2002. (Herbert M. Stauffer Award, Outstanding Basic Science Paper).
B.Q. Tran, K.M. Buckley, and C.M. Prandoni, "Selection and Use of Telehealth Technology in Support of Homebound Caregivers of Stroke Patients," Caring, Vol. 21(3), 2002.