Jobs and Internships
In the School of Engineering, we help students build career skills from day one. Our coursework prepares students with the tools they need for professional engineering practice as well as "soft skills" like communication, teamwork, and time management. Our faculty and alumni help connect students with opportunities for engineering internships, research experiences, and permanent employment.
An engineering internship is a great way to gain practical experience and explore career options. We encourage students to take advantage of the D.C. area and its many opportunities, but our students also participate in internships around the country. The Catholic University Center for Academic and Career Success helps connect students and employers for both internship and full-time employment, and helps prepare students for interviewing, resume building, networking, and decision-making.
Nearly all of our graduates have found employment or been accepted into graduate school by the time they receive their diploma. The data below reports results for the classes of 2018-2020.*
*data from the Office of Financial Planning, Institutional Research and Assessment's Senior Exit Survey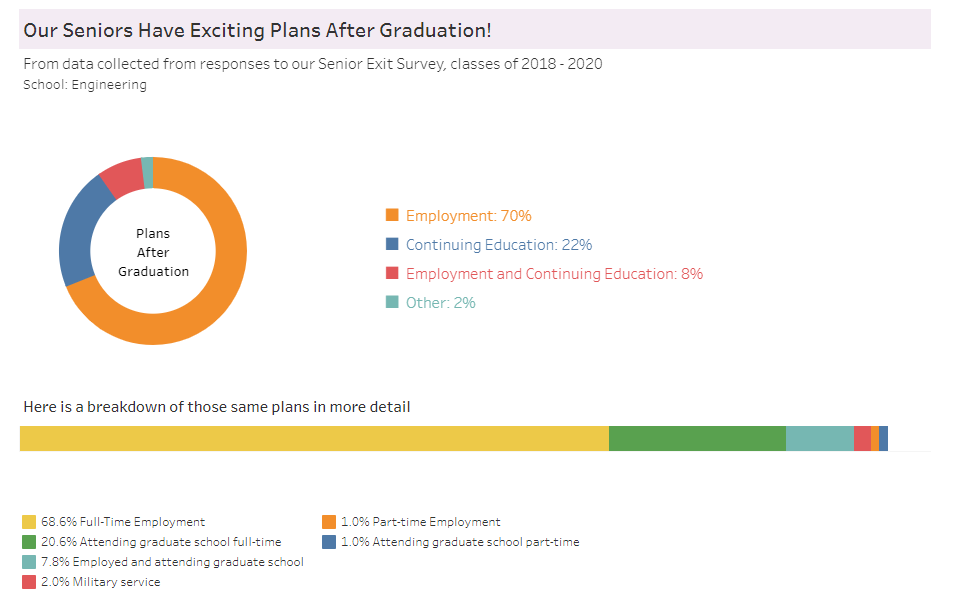 Student Fellowship Opportunities
The following fellowships are for all engineering students.