The doctoral program requires a master's degree in an appropriate field at an accredited institution; successful completion of a minimum of 23 credit hours above the master's degree; a written doctoral qualifying examination and a written comprehensive examination; completion of an approved dissertation in a selected area; and passing of an oral examination of the dissertation. Doctoral programs are arranged in close consultation with a faculty advisor. 
Coursework
The Ph.D. requires a minimum of 53 credit hours (typically 18 courses):
For students with a Master of Science degree from another institution, 24 credits may transfer towards to doctoral degree, leaving a minimum of 29 credit hours (i.e., 10 courses) to be completed at Catholic University.
For students with a Master of Science from Catholic University, 30 credits transfer towards doctoral study, leaving 23 addition credits (i.e., 8 courses) for the doctorate.
Doctoral coursework is available in a variety of concentrations within Electrical Engineering, as described on the Electrical Engineering Graduate Programs page.
Comprehensive Exam
---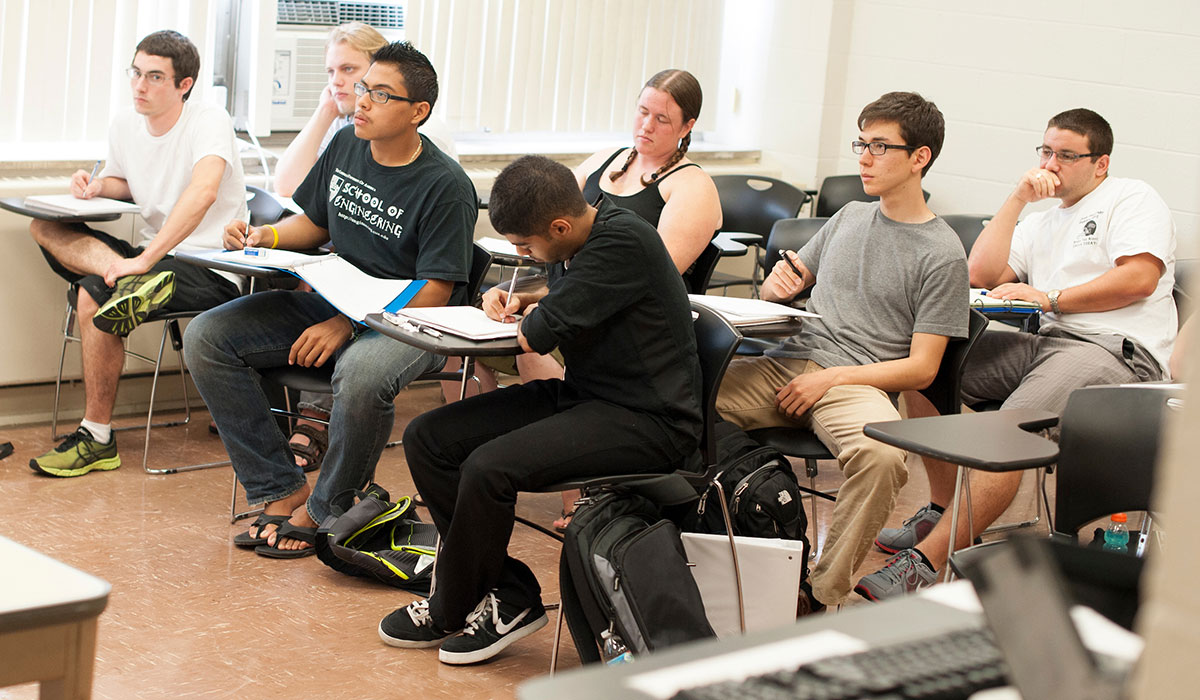 Graduate Courses by Topic
Graduate students in Electrical Engineering and Computer Science can choose advanced courses in a variety of topic areas.
Learn More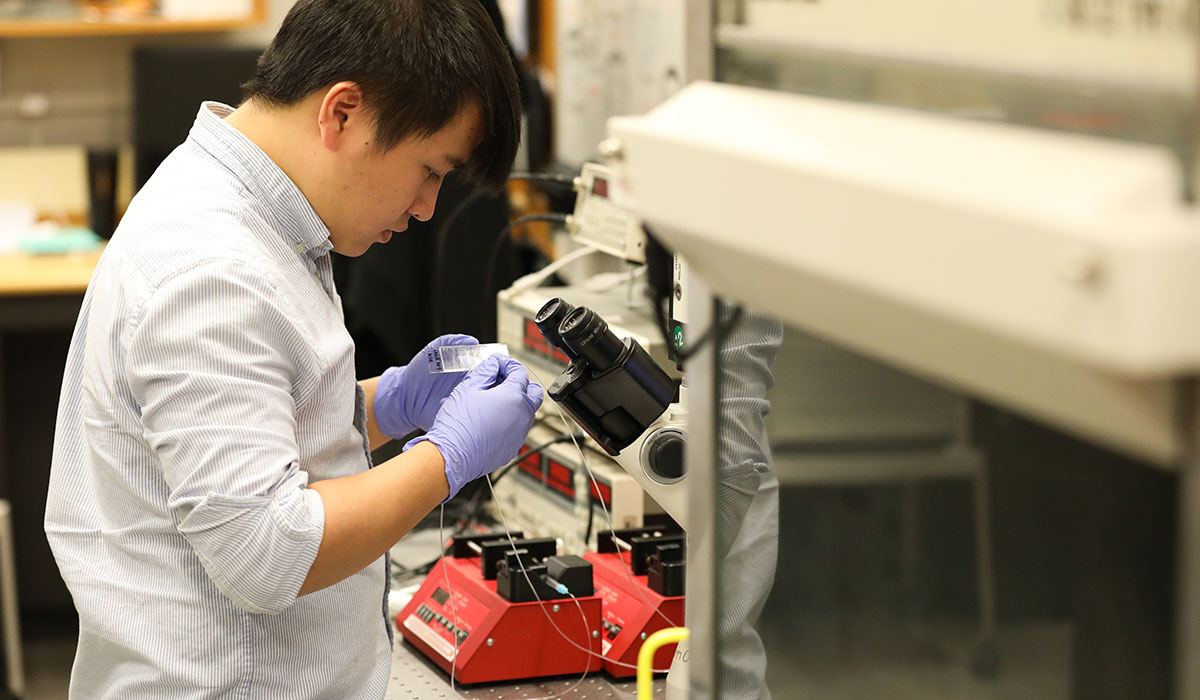 Why Study Engineering at CatholicU?
There are many reasons to choose CatholicU's School of Engineering: small class sizes, state-of the art technology, a strong reputation, a location in D.C., and successful outcomes for our students.
Learn More