March 03, 2023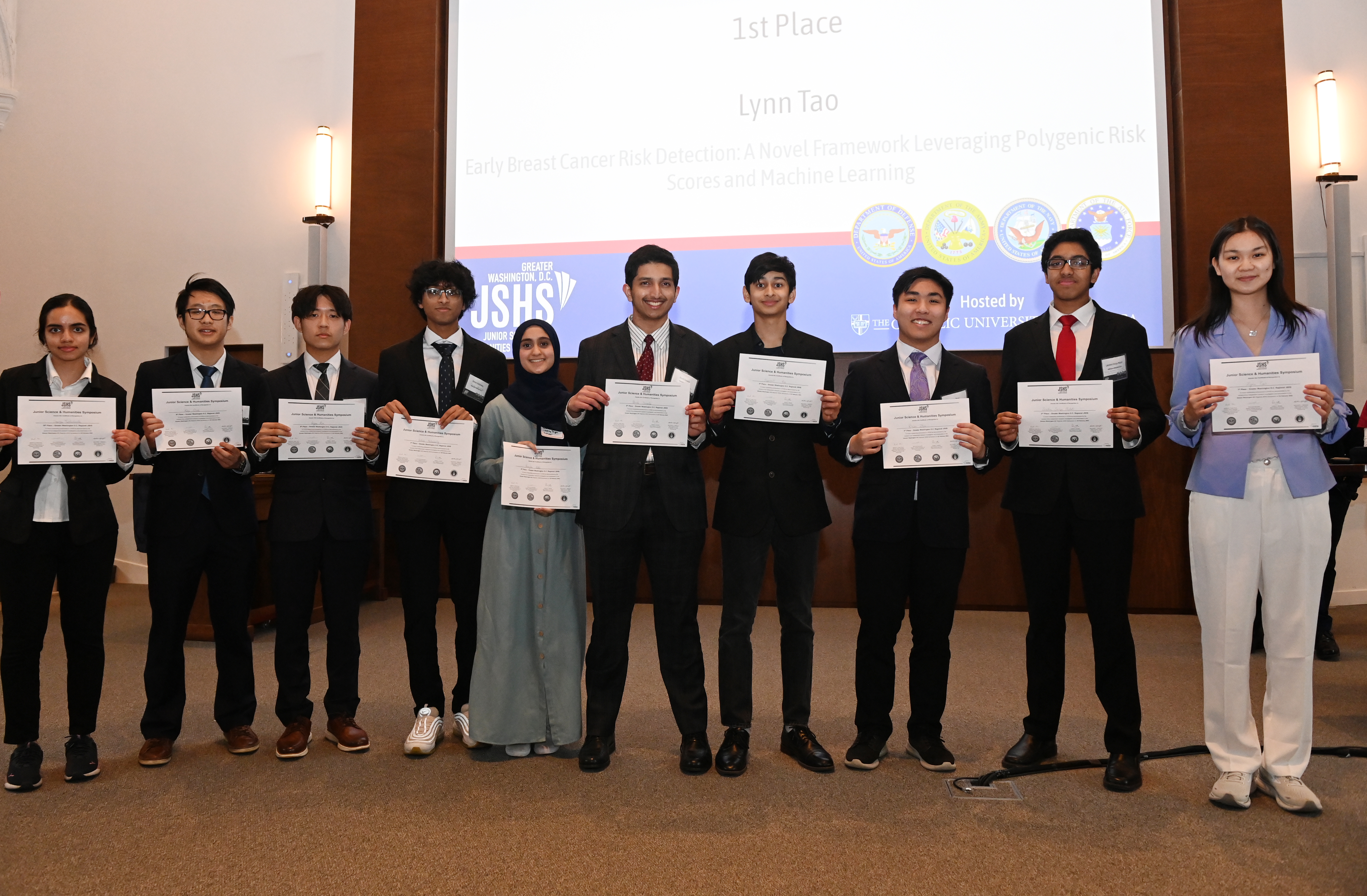 The 60th annual Greater Washington, D.C. Junior Science and Humanities Symposium took place at Catholic University on Saturday, February 25, with 52 high school students reporting on the results of their original research investigations in the sciences, technology, engineering, and mathematics (STEM). Designed to challenge, engage, and publicly recognize students, the event was an opportunity for participants to compete for scholarships and advance to the national symposium. This was the first year the Catholic University of America hosted the event.
Dr. Harvey J. Alter gave the keynote speech in Maloney Hall's Della Ratta Auditorium.  Dr. Alter is a medical researcher, virologist, physician and Nobel Prize laureate, best known for his work that led to the discovery of the hepatitis C virus. Individual students then presented abstracts and research papers before a panel of judges and an audience of their peers. First place ($2,000 academic scholarship) was awarded to student Lynn Tao for her presentation on early breast cancer risk detection.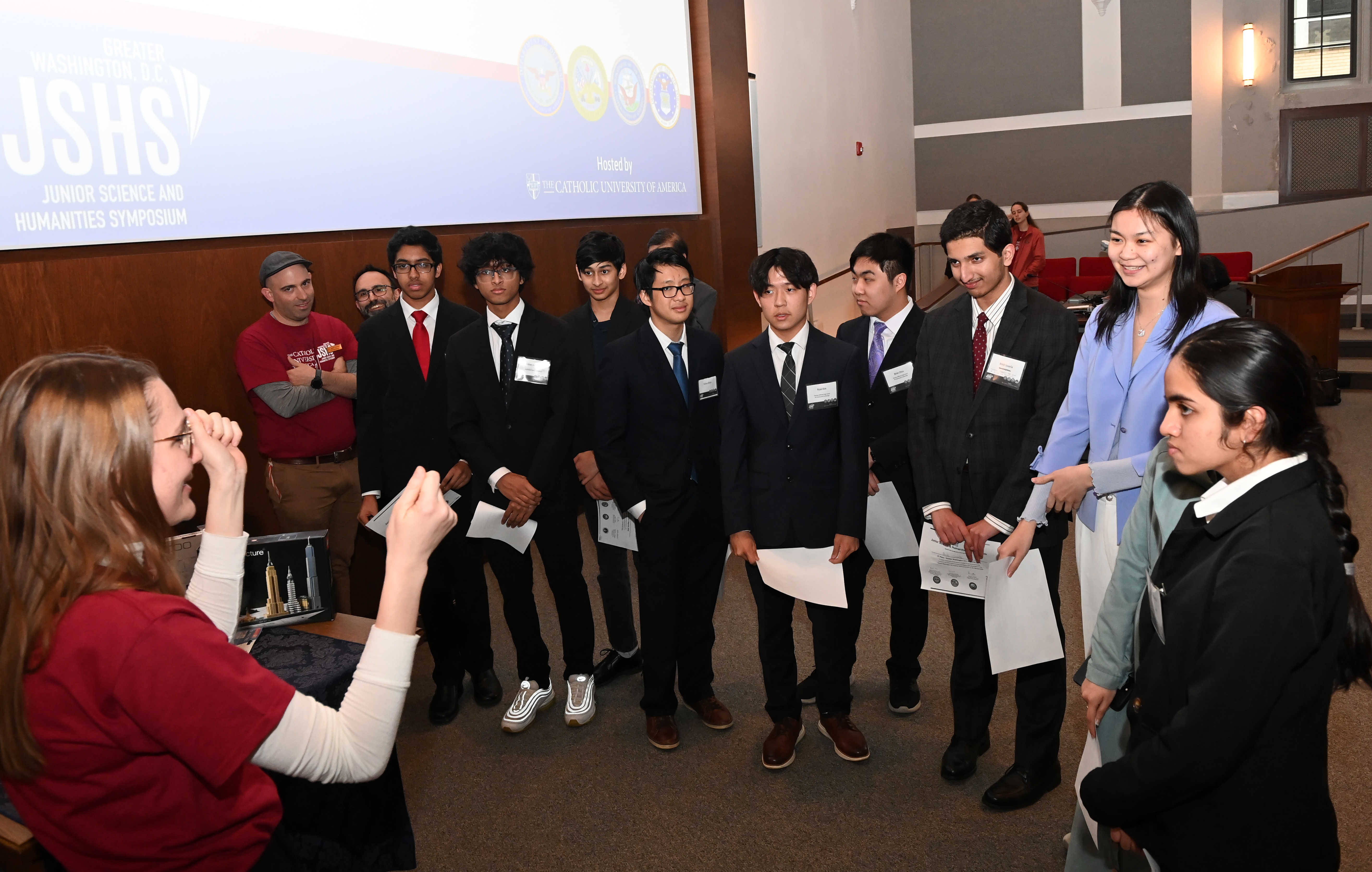 The top five regional symposia finalists are invited to present their research at the 61st National JSHS event taking place April 12-15 in Virginia Beach, Virginia, where they will participate for scholarships and cash awards in one of eight categories. For photos, check out the Greater Washington, DC JSHS Facebook page.
Related News