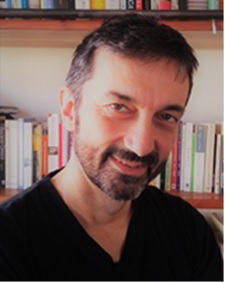 Department
Biomedical Engineering
School
School of Engineering
Expertise
Human movement analysis and wearable sensors
Bio
Dr. Della Croce has been a prominent human movement analyst for the last two decades, working both in Europe and the US. He earned a PhD in Bioengineering at the University of Bologna, Italy in 1996. After a post-doc experience at Spaulding Rehabilitation Hospital in Boston, he moved back to Italy in 1997 to start his academic career at the University of Sassari. In 2003-04, he moved to the University of Virginia School of Medicine in Charlottesville as Associate Professor. Since 2006 he is full professor at the University of Sassari and earned an academic appointment at Harvard Medical School while maintaining that at the University of Virginia School of Medicine. In 2017 he was selected by the Italian Ministry of Foreign Affairs as the Science Counselor at the Embassy of Italy in Washington DC with the responsibility of enhancing bilateral research in all biomedical fields. In August 2019 he joined the Biomedical Engineering Department at the Catholic University of America as Research Ordinary Professor.
In 2013 he was elected President of the Italian Society of Clinical Movement Analysis (SIAMOC) for the year 2015-2017. In 2019 he became the President of the Inter-University Centre of Bioengineering of the Human Neuromusculoskeletal System (UIC-BOHNES) connecting scientists from Italy, France, Belgium and Spain.
His expertise is in rehabilitation engineering, human movement analysis and motion sensors.
Representative Publications
Trojaniello D, Cereatti A, Pelosin E, Avanzino L, Mirelman A, Hausdorff JM and Della Croce U. Estimation of step-by-step spatio-temporal parameters of normal and impaired gait using shank-mounted magneto-inertial sensors: application to elderly, hemiparetic, parkinsonian and choreic gait. Journal of NeuroEngineering and Rehabilitation 2014, 11:152.
Bertuletti S, Cereatti A, Comotti D, Caldara M, Della Croce U. Static and Dynamic Accuracy of an Innovative Miniaturized Wearable Platform for Short Range Distance Measurements for Human Movement Applications.Sensors (Basel) 2017;17(7).
Bertoli M, Cereatti A, Trojaniello D, Avanzino L, Pelosin E, Del Din S, Rochester L, Ginis P, Bekkers EMJ, Mirelman A, Hausdorff JM, Della Croce U. Estimation of spatio-temporal parameters of gait from magneto-inertial measurement units: multicenter validation among Parkinson, mildly cognitively impaired and healthy older adults. Biomedical engineering online 2018;17(1):58.