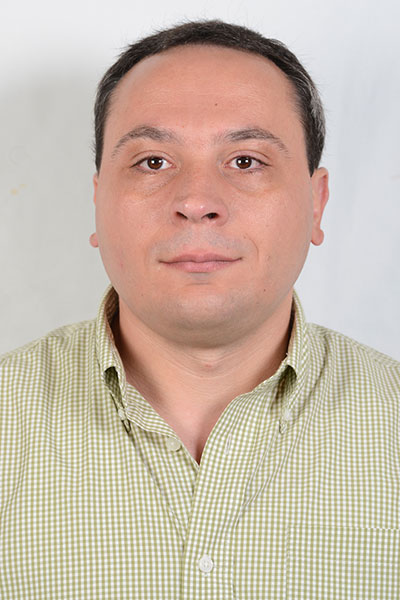 Department
Electrical Engineering and Computer Science
School
School of Engineering
Expertise
3-D Imaging
Digital Holography
Metamaterials
Bio
Dr. Georges Nehmetallah is currently Assistant Professor in the EECS department at the Catholic University of America. From 2011-2012, he was at the University of Dayton as a Research Professor. Prior to this, he was a post-Doctoral Researcher and Research Engineer with the University of Dayton. He received his PhD from the University of Dayton in ECE in 2006. He has served as a PI and a Co-PI for several SBIR and STTR Phase I and Phase II projects from Air Force, Army and DARPA and was one of the 11 out of over 500 that received the Army SBIR Achievement award in 2011. His research interests are in 3-D imaging, digital holography, and metamaterials. He has authored a book chapter on soliton stabilization, published more than 70 refereed journal papers, review articles and conference proceedings, and he has a forthcoming book on Analog and Digital Holography With MATLAB. He is the recipient of the Newport Spectra-Physics Research Excellence Award (2005), SPIE Educational Scholarship in Optical Science and Engineering (2005), and the 2014 Burns Fellowship Award, at CUA. He is a reviewer for Applied Optics, Chinese Optics Letters, and the Journal of the Optical Society of America B. He is a member of OSA and SPIE.
Selected Publications
L. A. Williams, G. Nehmetallah, R. Aylo, and P.P. Banerjee, "Application of up-sampling and resolution scaling to Fresnel reconstruction of digital holograms," Applied Optics 54, 1443-1452 (2015).(Selected as Cover page for Applied Optics)
R. Aylo, G. Nehmetallah, H. Li, P. P. Banerjee, "Multilayer Periodic and Random Metamaterial Structures: Analysis and Applications," IEEE Access, 2, 437-450 (2014).
L. Williams, P. P. Banerjee, G. Nehmetallah, S. Praharaj, "Holographic Volume Displacement Calculations via Multi-Wavelength Digital Holography," App. Optics, 53, 1597-1603 (2014).