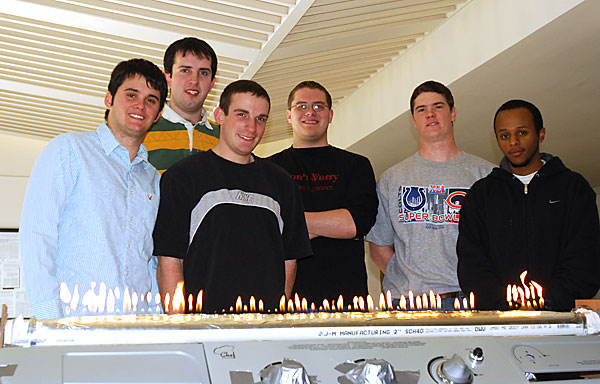 Engineering Week
Founded by the National Society of Professional Engineers in 1951, the annual event honors first U.S. president George Washington, who was also an engineer and a land surveyor, while raising awareness of engineering as a profession. Each day of Engineering Week features activities hosted by engineering association chapters such as SWE, BMES, IEEE, NSBE, ASME, and Tau Beta Pi, in partnership with engineering students.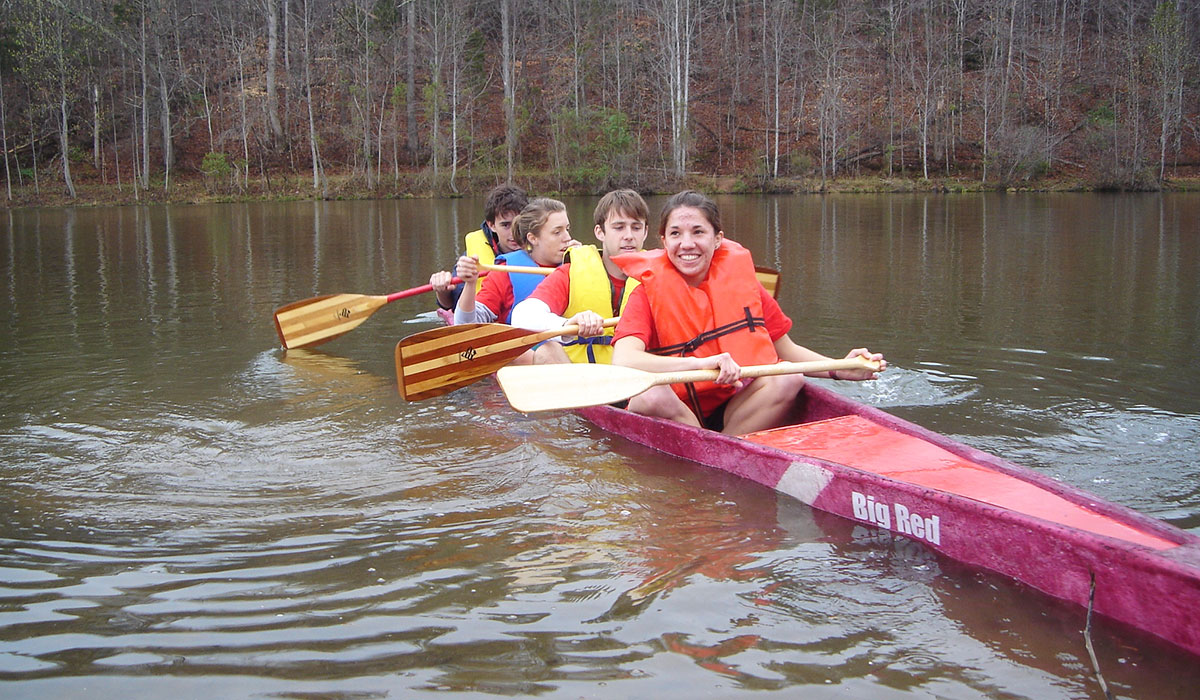 Concrete Canoe
Each year up to 250 engineering schools from around the country participate in the Concrete Canoe Competition. There is no deception in the name of the competition: these teams of engineering students build full-sized canoes out of concrete. You might ask: Do they actually float? They do! The vessels, which weight several hundred pounds, are nearly impossible to sink as they are made of buoyant concrete, designed, analyzed, tested and constructed in a yearlong process. The competition culminates in a three-day event in which the teams must present their research and race their canoes in a series of co-ed sprints and slalom races. The Concrete Canoe project is sponsored by the ASCE student chapter.
Steel Bridge
The mission of the ASCE/AISC Student Steel Bridge Competition (SSBC) is to supplement the education of civil engineering students with a comprehensive, student-driven project experience from conception and design through fabrication, erection, and testing, culminating in a steel structure that meets client specifications and optimizes performance and economy. The CUA Steel Bridge project is sponsored by the ASCE student chapter.