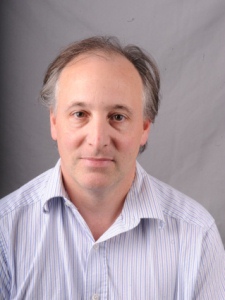 Welcome to the Department of Mechanical Engineering! Take a few minutes to browse our website to learn more about us; however, the best way to really get to know us is to visit us in person. We hope that you will take the opportunity to do so.
We are a small, intimate, excellent mechanical engineering program whose faculty is actively engaged in teaching and research. Our department is situated within a Catholic university with a strong liberal arts tradition. We offer programs leading to the degrees of Bachelor of Mechanical Engineering, Master of Science in Engineering, Master of Mechanical Engineering, and Doctor of Philosophy.
We have a long history of and an excellent reputation for providing high-quality education. Our graduates have achieved distinction in industry, in government, in graduate school and in academia. Our students' achievements are a tribute to the quality of the students themselves, to the outstanding, dedicated faculty and staff, and to the curriculum, which provides the engineering fundamentals, offers ample opportunities to develop communication and social skills, and provides a solid foundation in the humanities. The Department's low student-to-teacher ratio allows the faculty to get to know the students as individuals and thus we are able pay attention to the overall well-being of the students and to develop and maintain relationships that extend beyond the classroom. In short, we are interested in the total education of the student, not just in providing a technical education, as is the case at most other engineering schools.
We often have students who choose to major in mechanical engineering even though they are unsure of exactly what they would like to study. In my opinion, there is nothing wrong with this since mechanical engineering is a very broad discipline that provides many opportunities within engineering as well as it can act as a launching pad to other careers in fields such as business, medicine, law, etc. Our program allows versatility in course selection that extends across the CUA campus, and as a result we have had many students who minor in fields such as theology, philosophy, mathematics, and history. This list does not end here; it really depends upon a student's interest. Once in the program, the faculty work closely with each student to choose courses and to make sure that mechanical engineering fits with the student's talents and goals.
The warmth and friendliness of the Catholic University academic community continues to impress me. The relationships among the students, faculty, and staff create a welcoming, almost family-like atmosphere.
In summary, we are proud of our students and their accomplishments and make every effort to provide guidance and mentoring to ensure that they will have successful personal lives as well as successful professional careers.
I welcome the opportunity to hear from you or meet with you in person. Please call 202-319-5170 or e-mail me at vignola@cua.edu.
Joseph Vignola
Associate Professor and Chair