Why Study Mechanical Engineering at Catholic University?
There are many reasons to pursue your studies in mechanical engineering at Catholic University, including:
We are a small, intimate, mechanical engineering program situated within a Catholic university with a strong liberal arts tradition.

We maintain a full-time faculty who are dedicated to excellence in undergraduate and graduate education and are at the forefront of engineering research.
We maintain a part-time and adjunct faculty who are actively engaged in their professions and bring practical experience into the classroom.
We offer small class sizes with a low student-to-faculty ratio.
We offer an intimate setting where students get to know the faculty and one another - many students become life-long friends.
We offer a young, energetic faculty dedicated to mentoring and advising students.
We offer a faculty who are always available to help with homework, share their experiences, or just to chit-chat.
We offer state-of-the-art computing and laboratory facilities devoted to undergraduate students.
We offer ample opportunities for students to master programming languages and software skills.
We assist in obtaining paid internships.
Most of our students are involved in extracurricular activities - everything from student government to athletics to campus ministry.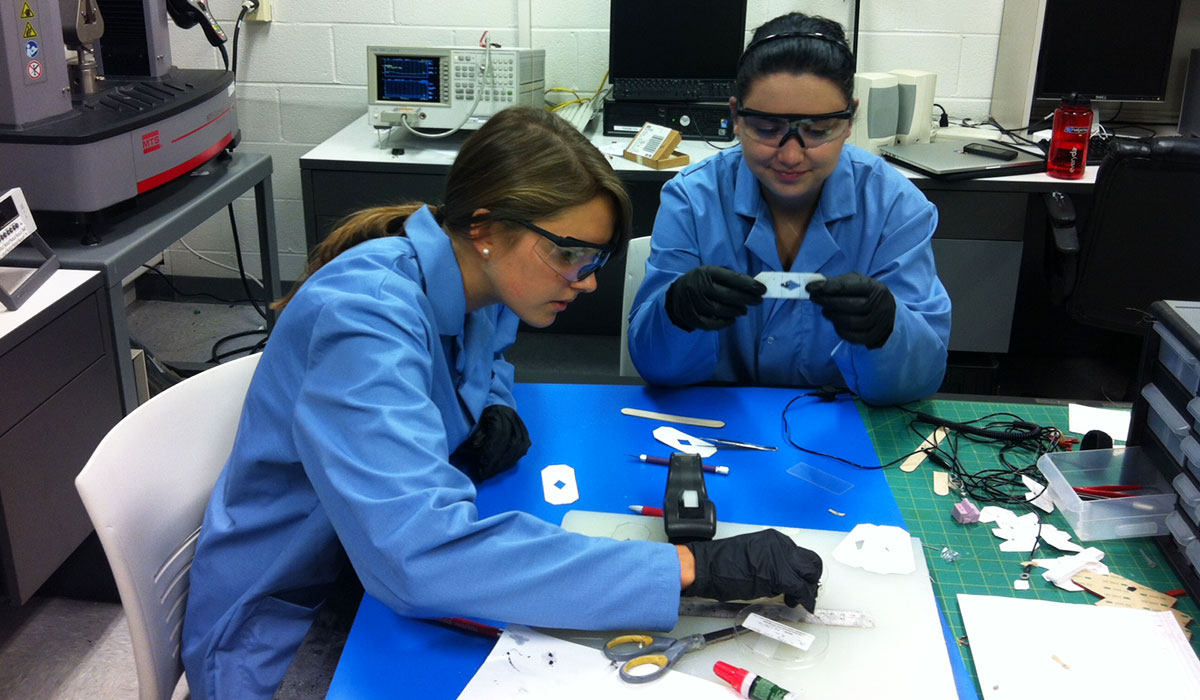 Students Experiences and Stories
Internships
There are several intersnhip opportunities in a variety of fields that you could consider:
- 
-
-