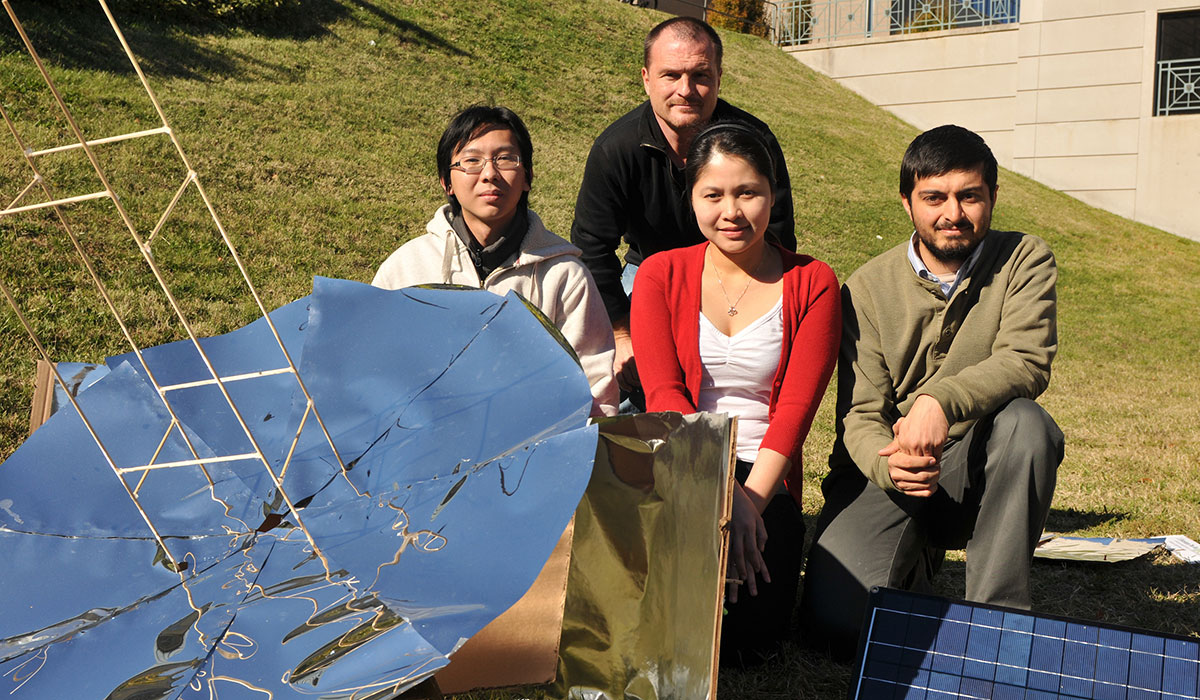 The Department of Mechanical Engineering offers graduate programs leading to the degrees of Master of Mechanical Engineering (M.M.E.), Master of Science in Engineering (M.S.E.), and Doctor of Philosophy (Ph.D.). The programs are:
Professional Master's Program - for recent graduates and practicing engineers interested in specialized areas to enhance their careers. The program emphasizes advances in existing and emerging technologies. Master's thesis is optional.
Master's Program (pre-doctoral) - for students interested in pursuing a Ph.D. Master's thesis is required.
Doctoral Program - This program emphasizes strong foundations in mechanical engineering as well as advanced courses in a specialized area of concentration. Doctoral dissertation is required.
Dual Master's degrees are available in conjunction with biomedical, civil, electrical engineering, materials science and engineering, and engineering management.