The 2018 Engineering Distinguished Alumni Award is given to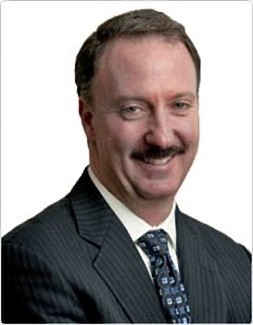 JOSEPH LOGUE
Former Executive Vice President for Booz Allen Hamilton
Joe Logue retired recently from the management and technology consulting firm Booz Allen Hamilton, where he was Executive Vice President and led the firm's defense and intelligence businesses. He held a variety of roles there over a leadership career spanning more than two decades. He led Booz Allen Hamilton's Navy and Marine Corps business and all aspects of its strategic development, execution and day-to-day operations. Prior to that, he directed Booz Allen's global IT business, defense systems unit and Army IT business, as well as two major campaigns in outsourcing advisory services (both government and commercial) and systems-driven transformation in commercial markets. His expertise is large-scale transformation programs in both the government and commercial sectors, and his experience includes IT transformation programs in defense, oil and gas, consumer media, and transportation markets. Before joining Booz Allen in 1997, he was the owner of a systems integration firm focused on design, development and implementation of systems technology to increase capability and reduce life cycle costs of major programs. He has also served as an adjunct professor at Johns Hopkins University and the University of Maryland, where he taught technology management and strategic business management.
Joe's connection to Catholic University goes back to the mid 80s, when he was both an electrical engineering student and member of the Cardinals football team. He earned his Bachelor's degree here in 1987, and later earned a MS in Technology Management from the University of Maryland.
Joe has served as a member of the School of Engineering's Board of Visitors for several years, and was instrumental in establishing a partnership between the School of Engineering and Booz Allen Hamilton, leading to the launch of Catholic University's new programs in Data Analytics. This past February, School of Engineering leadership and members of our Board of Visitors toured Booz Allen's Innovation Center downtown and exchanged ideas with Joe's team on how to create a data analytics program that would meet the region's workforce needs, which are fast outpacing the supply of qualified talent. We're very excited to be launching our Data Analytics programs with Booz Allen Hamilton's advice and support, and very grateful to Joe for his leadership and his dedication to his alma mater.