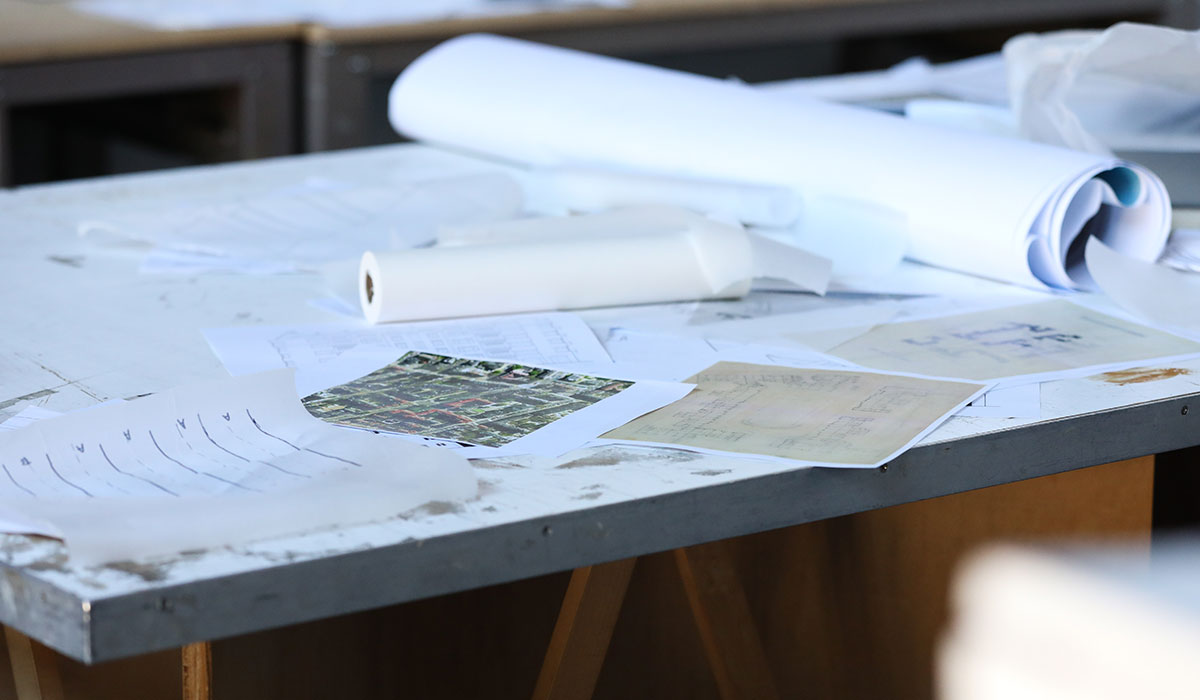 Dual-Degree in Architecture and Engineering
A dual degree program is one in which the student simultaneously pursues courses of study in two disciplines leading to degrees in both. The student is required to satisfy the required professional courses of each of the disciplines being undertaken. The remaining non-required program courses and the elective requirements of the two disciplines are combined in such a way as to satisfy the requirements of the schools concerned and the University as a whole.
The Advantages
Some advantages of a dual degree providing professional training in two separate but interrelated disciplines are:
greater understanding of the role each plays in the real world;
greater potential for productive work as a professional;
expanded employment potential; and
expanded career potential.
The Program
The program of study, offered jointly by The School of Architecture and The School of Engineering, leads to two degrees; the Bachelor of Science in Architecture (B.S. Arch.) and the Bachelor of Civil Engineering (B.C.E.) in 5 years (including one summer session). The program is described in detail below.
A graduate of the dual-degree program may apply for admission to the professional degree program in Architecture at the Catholic University of America, and when admitted, complete the professional degree, Master of Architecture (M. Arch.).
Accreditation
The Civil Engineering program is accredited by the Engineering Accreditation Commission (EAC) of ABET. The B.S. Arch. degree is a pre-professional degree leading towards the professional Master of Architecture (M. Arch.) degree which is accredited by the National Architectural Accrediting Board (NAAB). Graduates of accredited degree programs are eligible to pursue registration as Professional Engineers (P.E.) and Registered Architects (R.A.).
Why Study Engineering at CatholicU?

There are many reasons to choose CatholicU's School of Engineering: small class sizes, state-of the art technology, a strong reputation, a location in D.C., and successful outcomes for our students.

Learn More