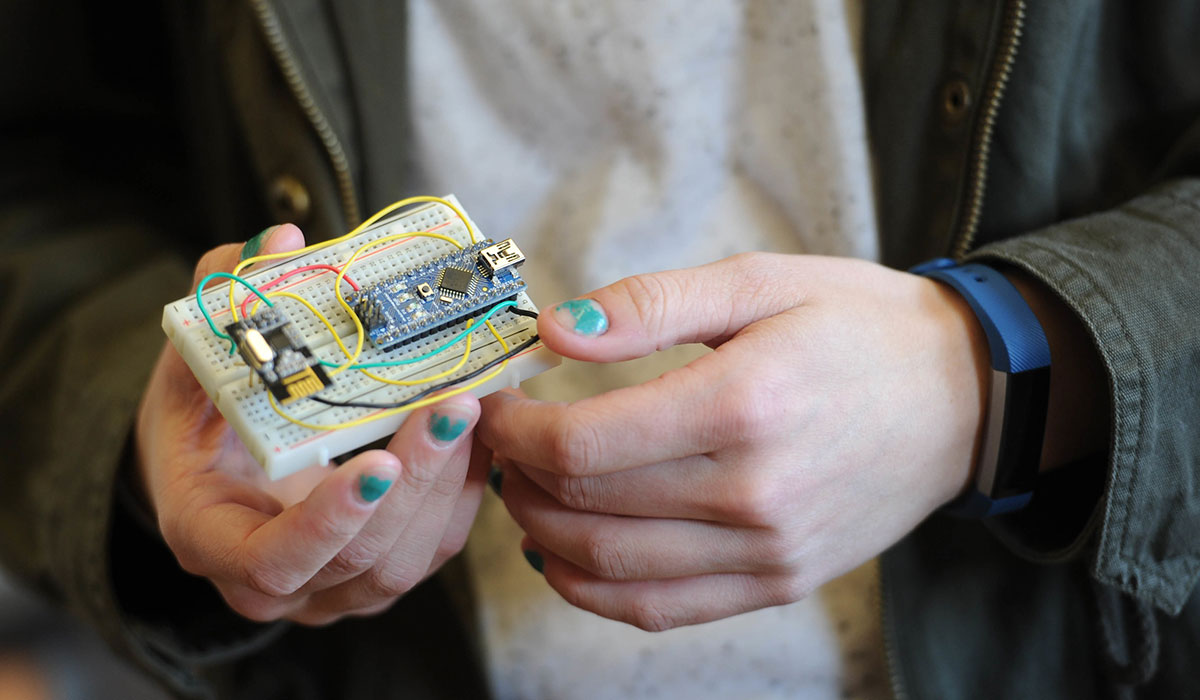 The undergraduate program leading to the degree of Bachelor of Electrical Engineering prepares students for direct entry into a career in engineering or further studies at the graduate level. The program is accredited by the Engineering Accreditation Commission (EAC) of ABET.
Our program seeks to prepare our students not only for the rapidly evolving field of electrical and computer engineering, but also for a world that requires critical thinking and dedication to life-long learning. Many of our students enjoy successful careers as engineers and scientists; however, they also use their electrical engineering degree to become lawyers, doctors, managers, and teachers.
Mission
The mission of the Department of Electrical Engineering and Computer Science is to educate men and women in the disciplines of electrical engineering and computer science, in order to prepare them professionally so that they can contribute and serve the needs of society with a commitment founded on moral and ethical principles. 
Program Educational Objectives
Graduates of the electrical engineering program are expected within a few years of graduation to have the following PEOs:
Use their broad knowledge of electrical engineering as a foundation for on-going learning, and to have realized some success early in their professional careers and/or in the pursuit of graduate studies.

Use their creative and critical reasoning skills to solve technical problems, ethically and responsibly, in service to society.

Use their mathematical and scientific knowledge to solve emerging real-world problems related to power, electronics, control systems, image analysis, signal processing and communication systems, and will use their communication, organization and teamwork skills for the execution of complex technological solutions. 

Use their communication skills in bridging the divide between advanced technology and end users in the practice of electrical engineering.