Dr. Chanseok Jeong wins NSF Award
Dr. Chanseok Jeong has been awarded an NSF grant (award no: CMMI-1855406) "Full-Waveform Inversion of Seismic Input Motions in a Truncated Domain" as a sole PI starting from April 2019 for 2 years in the amount of $127,499. Please see the below link for detail:
https://www.nsf.gov/awardsearch/showAward?AWD_ID=1855406&HistoricalAwards=false
Spring BBQ
The Civil and Environmental Engineering Department is hosting its Spring BBQ on April 25th 4:00 to 6:00 pm in the McCarthy Building (located directly behind Pangborn). The event is held in recognition of Whiting-Turner and their construction projects across campus. We will host our 2019 Steel Bridge Team, ASCE Concrete Canoe Team, and CEE Students. Please make it out for catered pulled pork BBQ and drinks. 

To signup please go here.
Catholic Students win ASCE Awards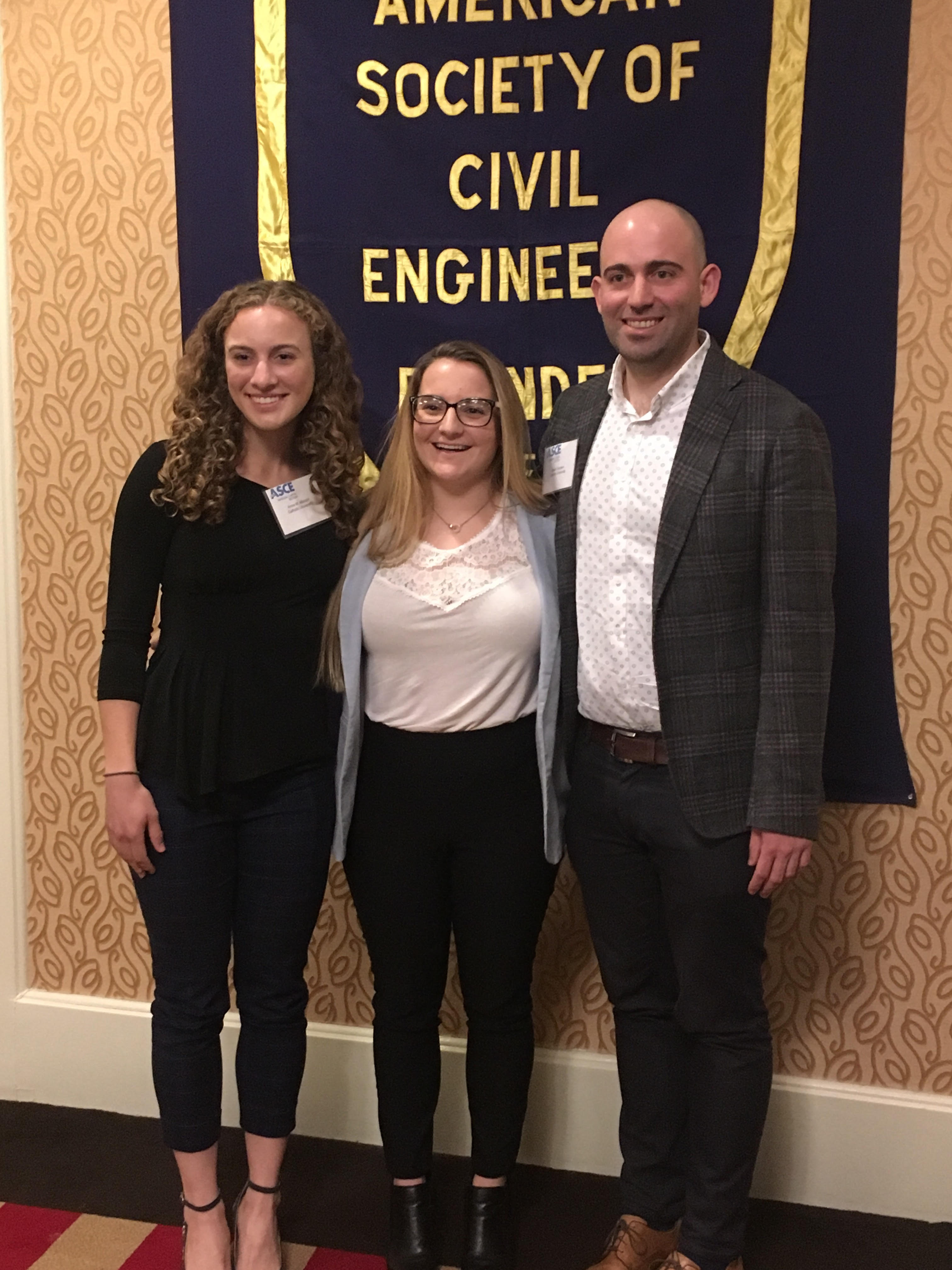 Congrats MaryKate Selgrath (center) and Anna Maupin (left) for winning the Outstanding Graduating Senior and NCS Student Scholarship Awards. Dr. Davison (right), Catholic ASCE faculty advisor, presented their awards on March 19th. The Civil and Environmental Engineering Department is extremely proud of these two students!