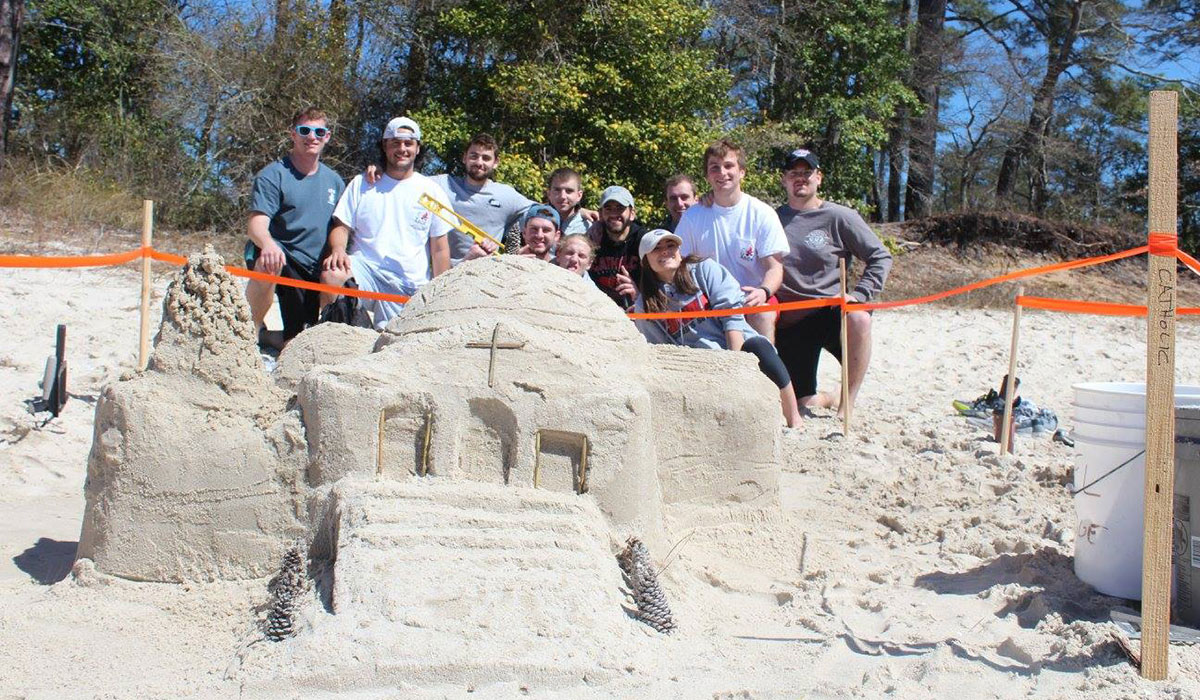 Civil engineers plan, design, develop, build, manage, rehabilitate and operate the physical elements of the human habitat. Almost every aspect of every day life is impacted by projects conceived, designed and constructed by civil engineers. Civil and Environmental Engineering, like all other fields, is comprised of many subdisciplines. Primary areas of concentration include transportation, geotechnical, environmental, structural engineering, and construction engineering and management. An introduction to these disciplines may be found by clicking on the links to visit Discover Engineering Online.
Our program is accredited by the Engineering Accreditation Commission (EAC) of ABET and prepares you for an exciting career in all sectors including: industry, government, business and universities. You will also be well-prepared for graduate school and for other professional areas such as business, education, law and medicine. Graduates of accredited degree programs are eligible to pursue registration as Professional Engineers (P.E.). Our faculty are dedicated to excellence in undergraduate teaching and are at the forefront of engineering research. With small class sizes limited to 25 students admitted to the Department of Civil Engineering annually, there is plenty of opportunity to interact with professors and to receive individual attention. Also, being in the Nation's capital, we have, also on our faculty, a group of world-class professional experts in engineering, law, and business, who bring practice into the classroom. Our educational philosophy is to emphasize flexibility in choices and active learning through Information Technology (IT).
Catholic University students are active members of many professional societies such as the American Society of Civil Engineers (ASCE). Our students have consistently received individual scholarship awards from these parent organizations, and both Catholic University student chapters have earned national honors. Graduates are in-demand by civil engineering firms throughout the country and have consistently received multiple career offers above the national average for Civil Engineering grads entering the workforce.
The Catholic University Advantage, combining a well rounded liberal education with detailed technical knowledge, practical experience through internships, professional society involvement, and state of the art learning and research tools, prepares you to become the future leaders of the profession.